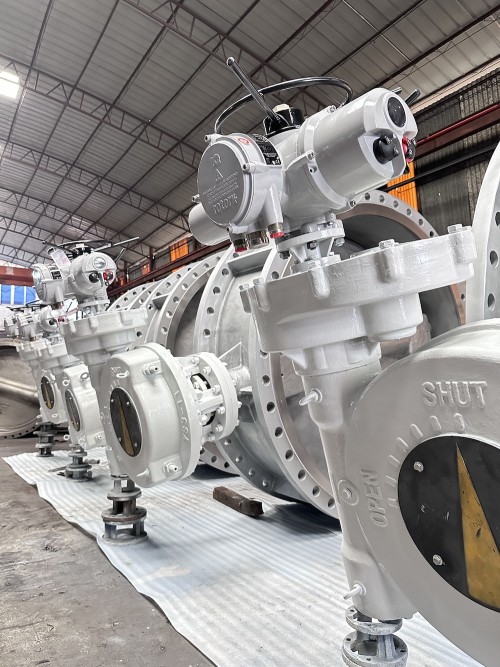 Triple offset Butterfly Valve
Description
Triple Offset Butterfly Valves
Product Introduction:
The triple offset butterfly valve is an advanced butterfly valve that uses triple offset design to achieve zero leakage and provides tight shut off performance.
Typical Materials:
Body: Carbon steel, stainless steel, alloy steel
Disc: Stainless steel, alloy steel, aluminum bronze
Seat: RPTFE, PTFE
Stem: Stainless steel
Pressure Range: Can handle pressures up to ANSI Class 600, and even higher for some models.
Size Range: Available in sizes from 3" to 100". Custom sizes can also be manufactured.
Applications:
Isolation service in various industries like oil and gas, chemical, power generation
Throttling service where precise flow control is required
Suitable for liquids, gases, abrasive media and slurries
Features and Benefits:
Zero leakage when fully closed due to triple offset design
Bidirectional shut off capability
Lower torque required compared to other valve types
Compact and lightweight
Capable of frequent operation cycles
Low maintenance costs
With the excellent zero leakage performance, long service life, and tight shut-off capability, the triple offset butterfly valve is an ideal choice for critical process applications.